Adding an additional language allows you to expand your potential audience and attract more visitors to your website.
To add an additional language:
1. In the Editor, click on Settings and select Website Languages.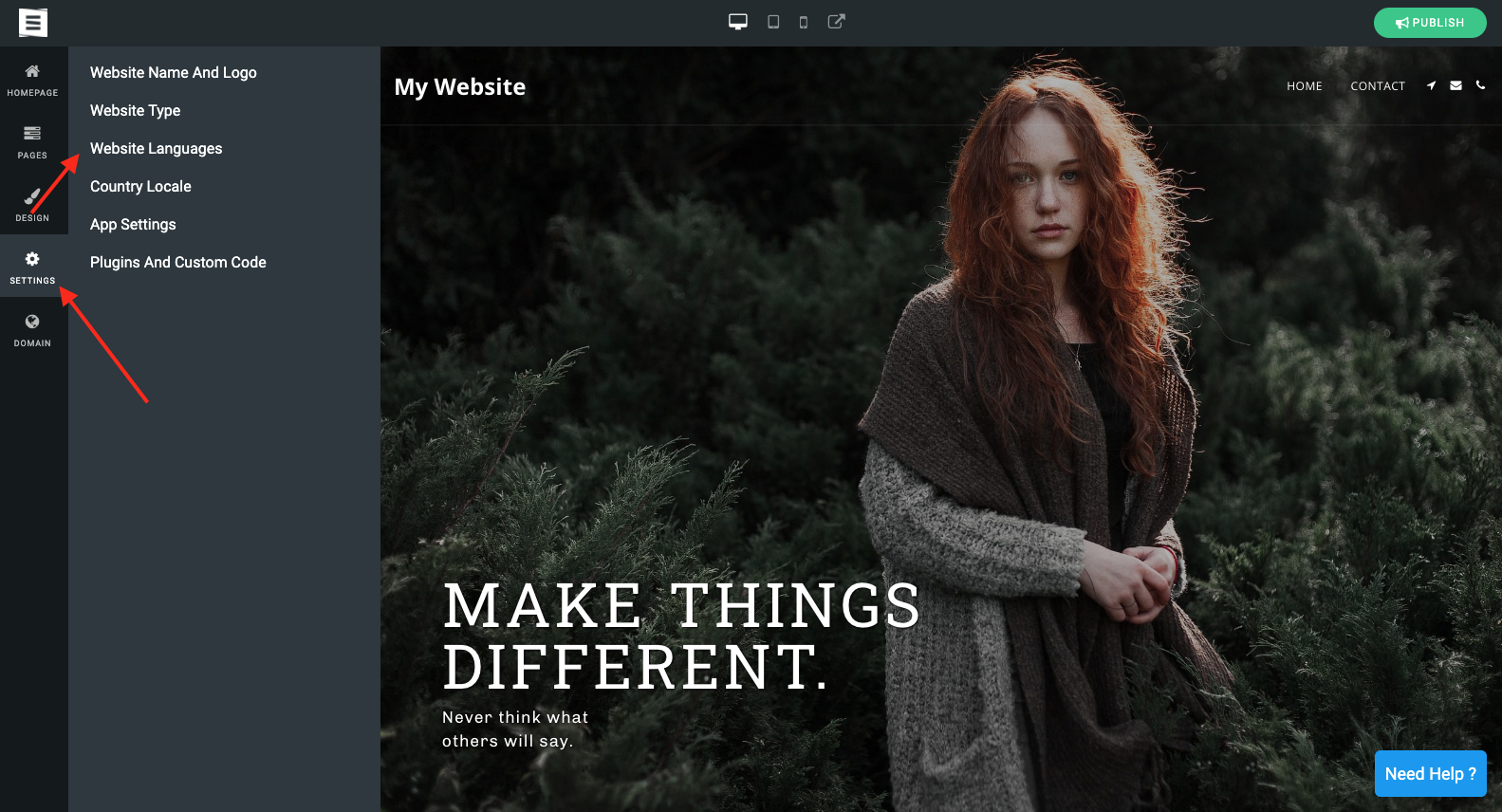 2. Click on Add/Edit Languages.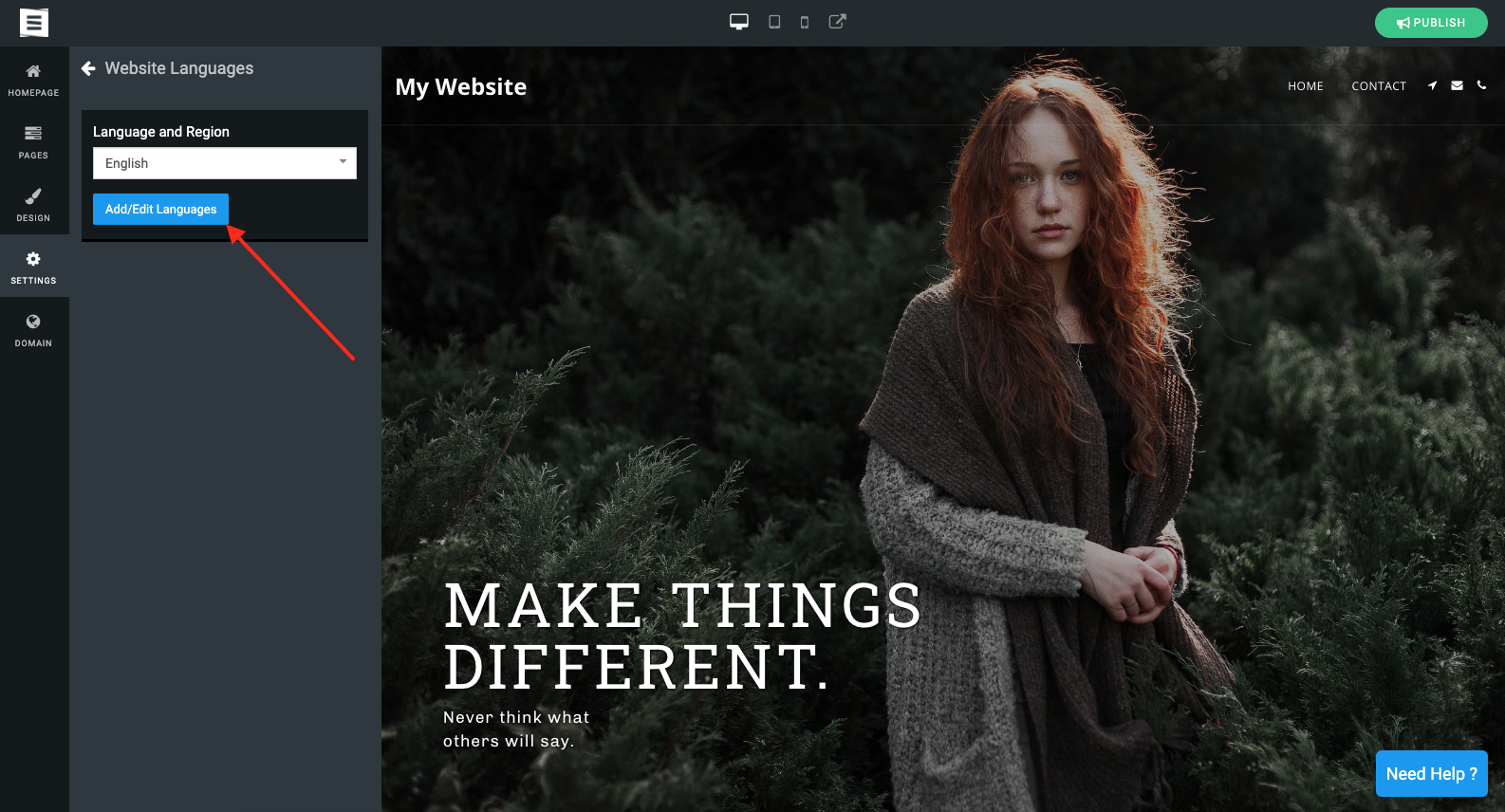 3. In the popup window, you can manage your additional languages.
4. To add an additional language, click on +Add New Language.
5. Set the following parameters:
Language and Region (Mandatory) - Choose the language for the translation.
Flag - Choose the flag that will be shown on the menu.
Displayed Language - Set the name that will be shown on the language menu.
Enable - Enable or Disable the language.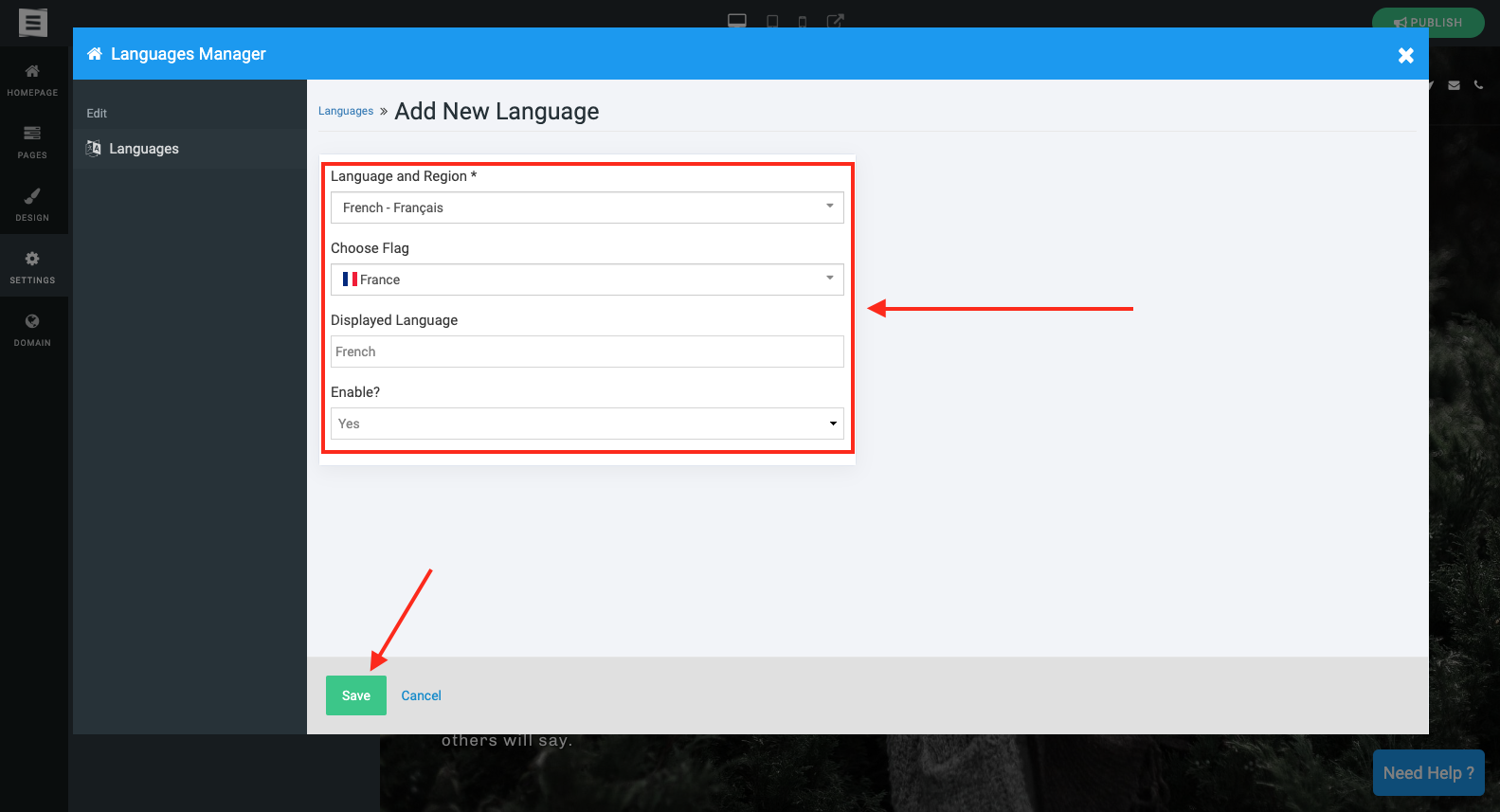 6. After saving the parameters, the system will auto-translate the website.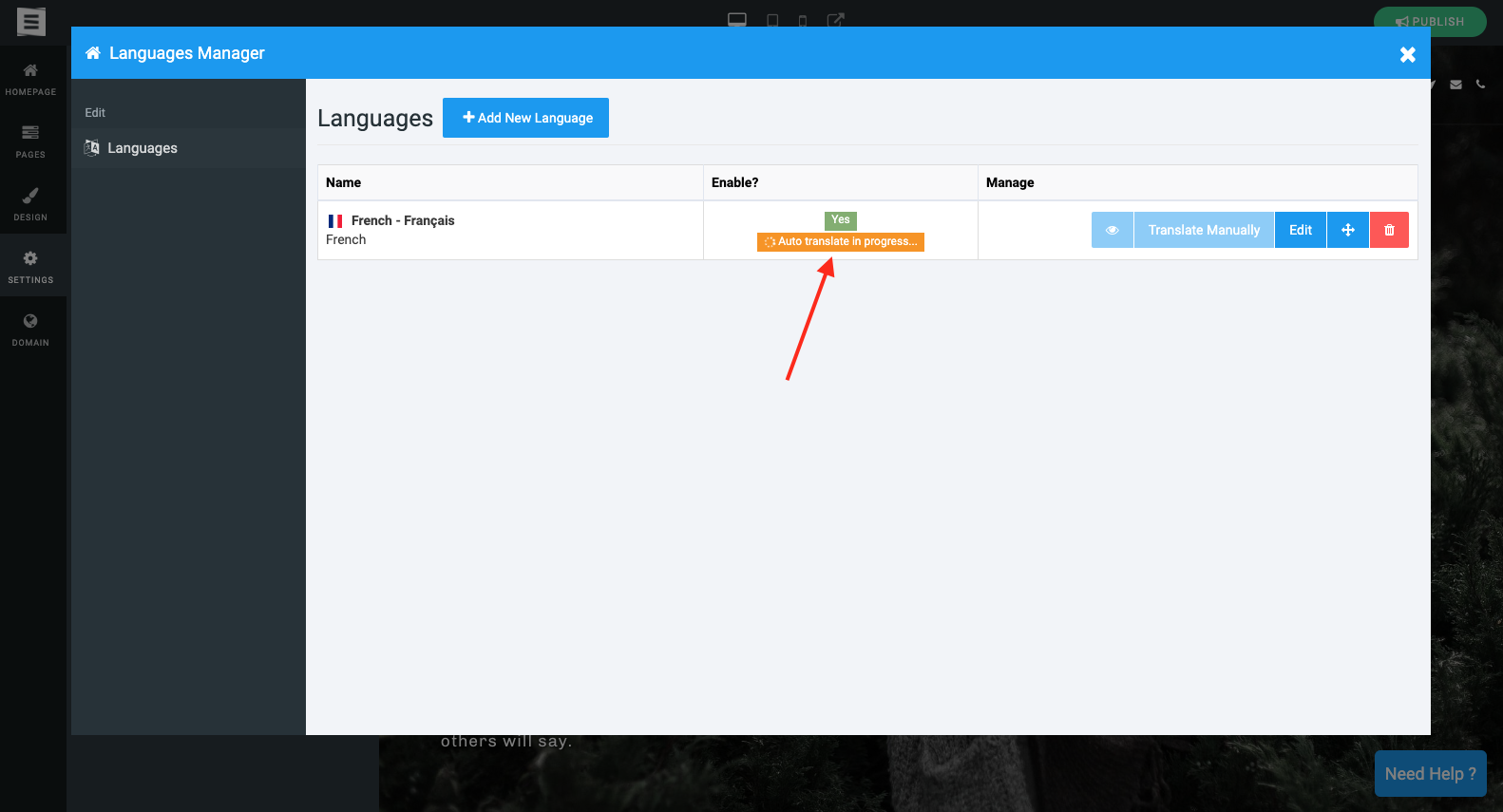 7. Click on Translate Manually to open the translation tool and edit the automatic translation.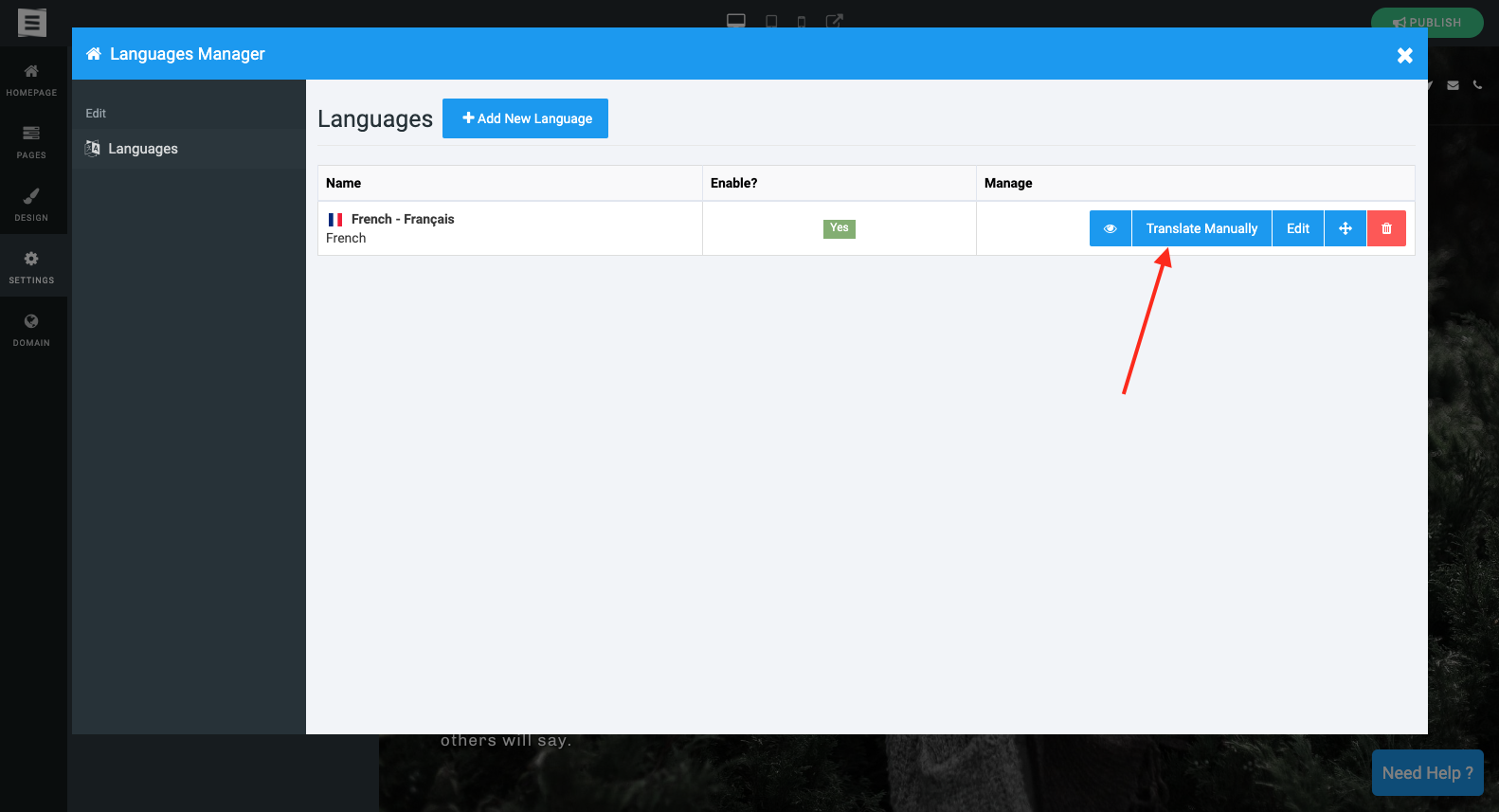 8. After editing the automatic translation, check the Check as finished translate checkbox then click Save.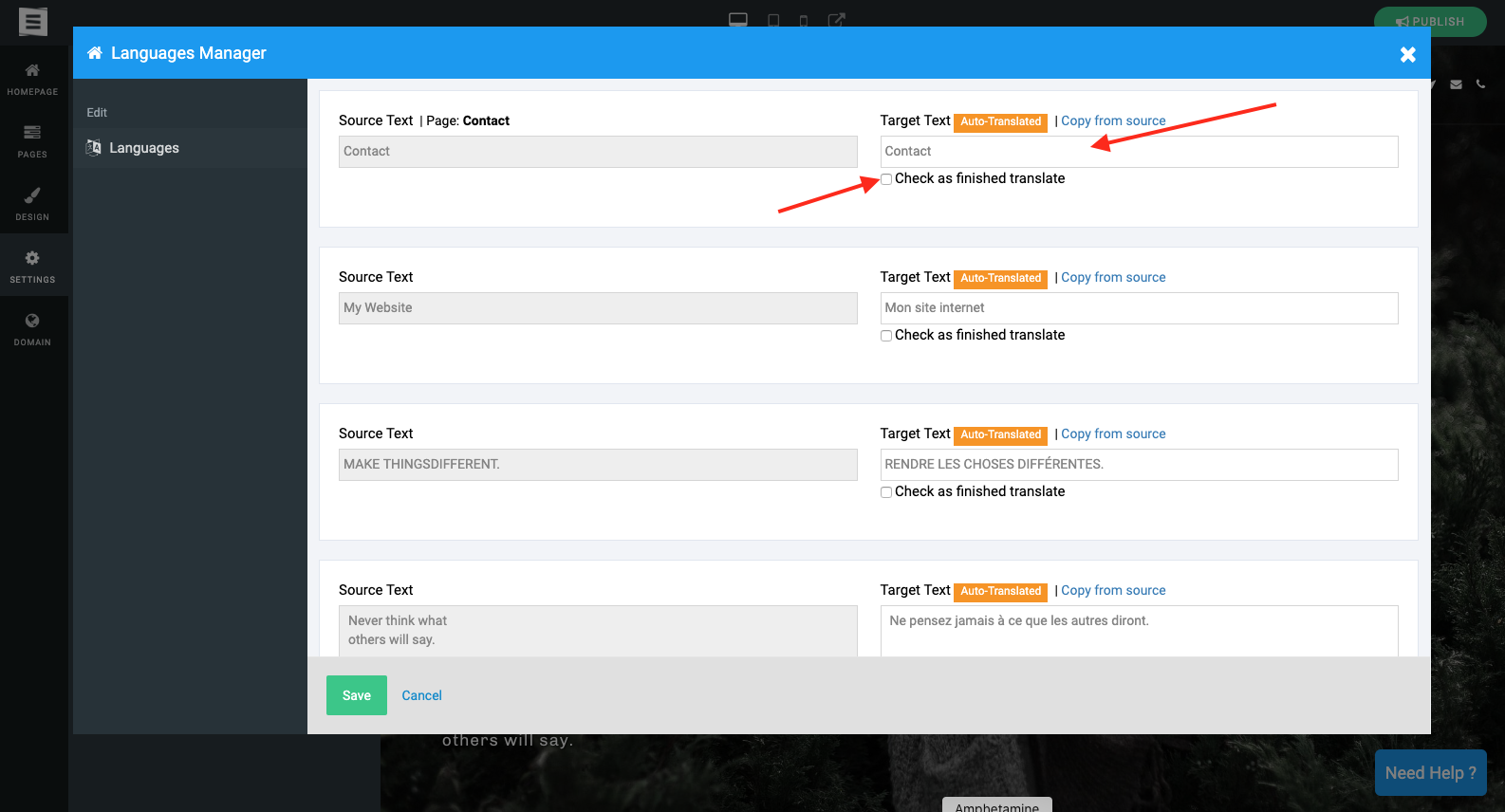 9. You can also set a unique domain which will direct to your website in the selected language instead of the main language. Click on the Edit button to edit the language and in the Unique Domain field, enter the domain.