Editing your Domain DNS Settings will allow you to control your domain settings, where it will point to, what email provider will be used for the email, and create subdomains.
SITE123 enables you to edit the following records for your domain: A, CNAME, MX, TXT, SPF, PTR.
To edit your domain DNS settings:
1. Go to your website's Dashboard and click on the Domain button.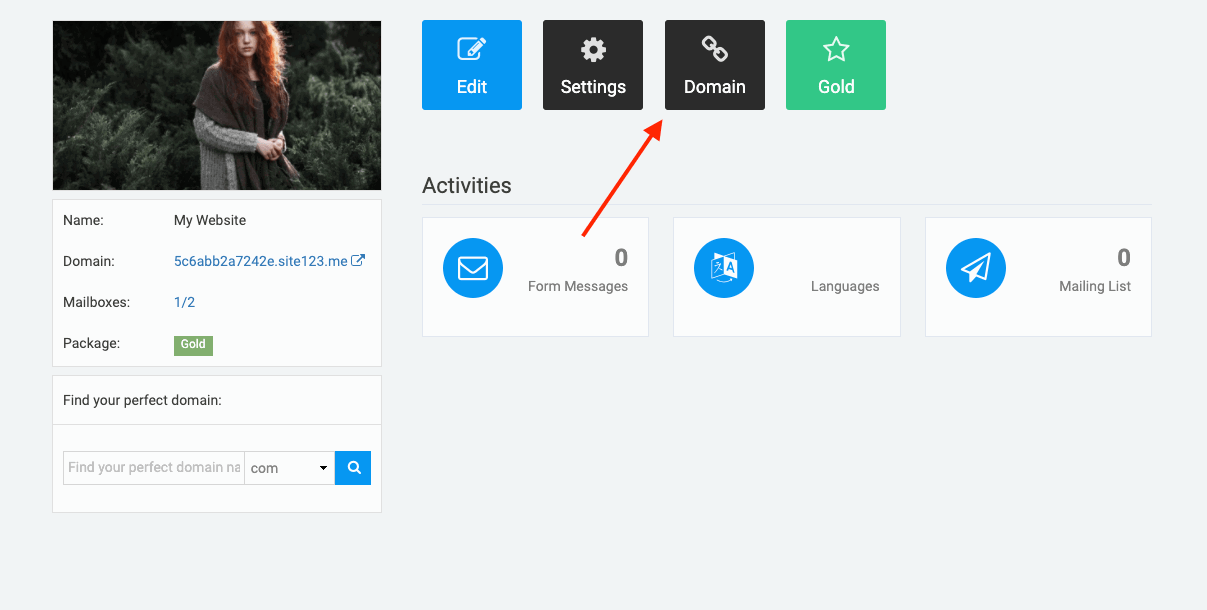 2. Select Set Unique Domain from the drop-down list.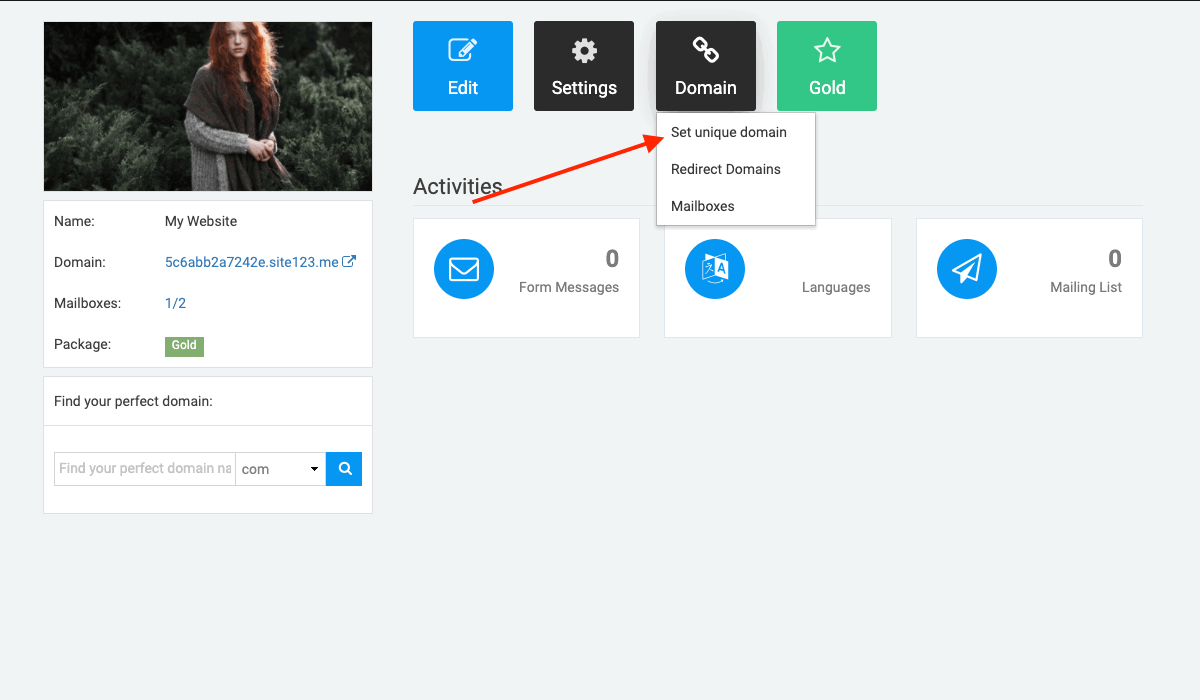 3. A window will open with all the domains that you have on your account.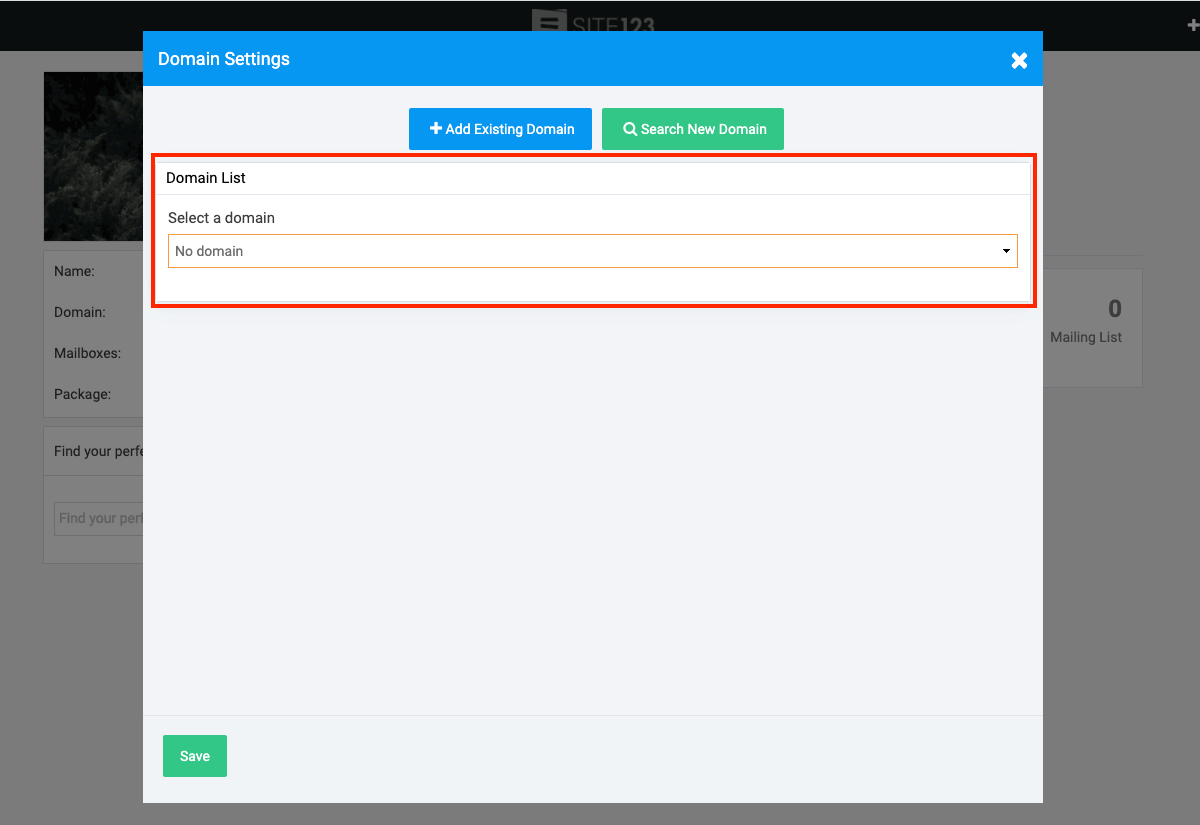 4. Select the Domain you wish to edit from the drop-down list and click on DNS.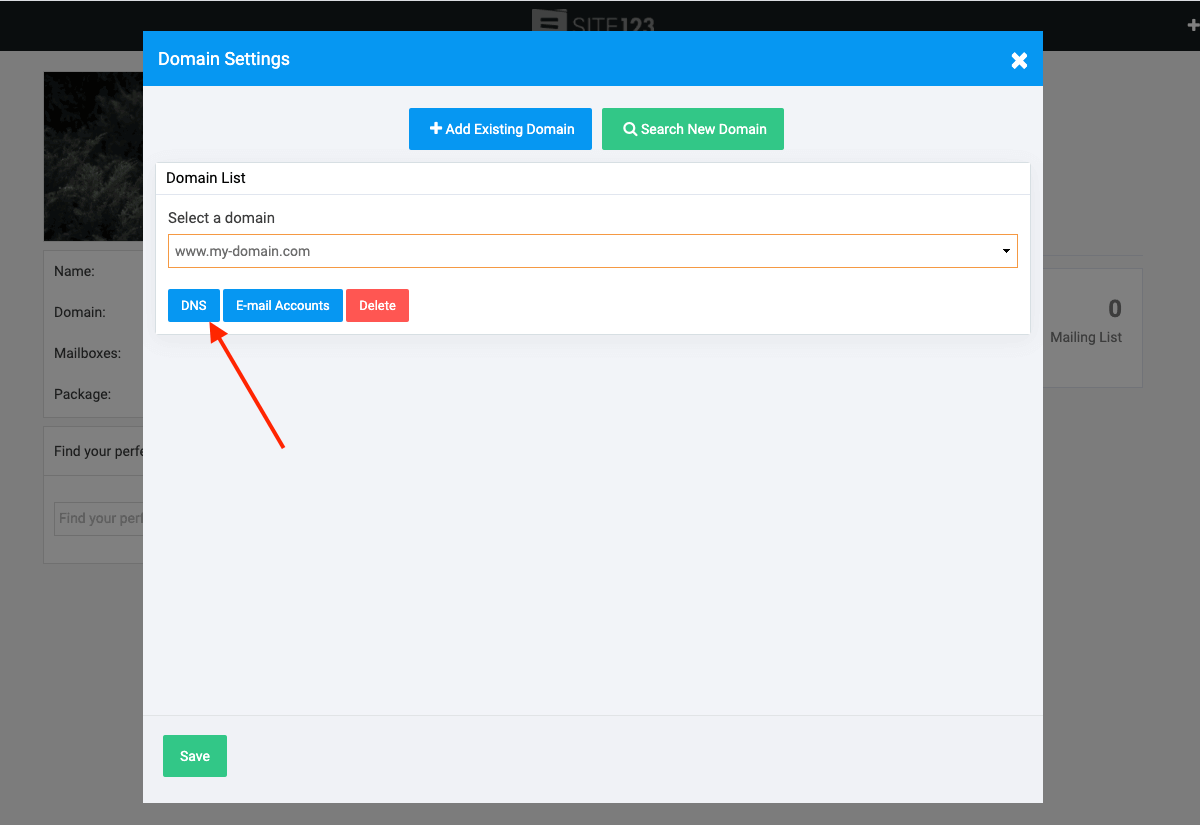 5. Click on Add New Entry to add a new DNS record, or click on Delete if you wish to delete a record.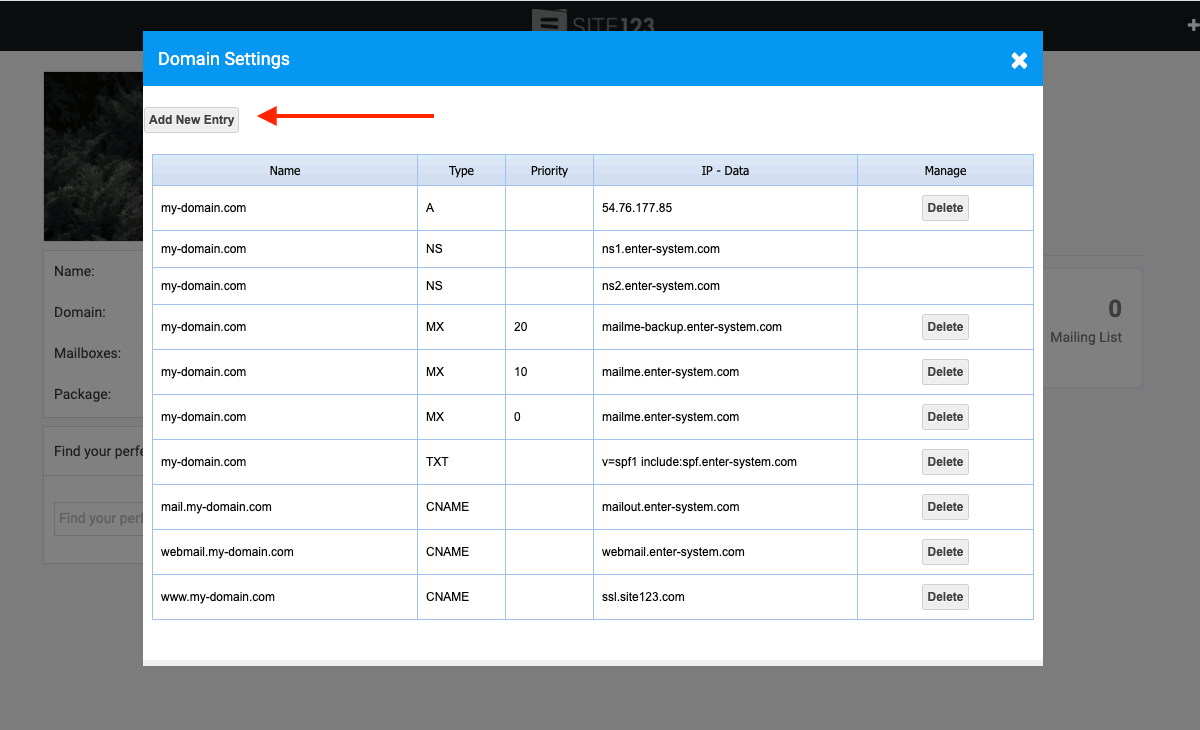 ---
In case you only purchased a domain without a premium package and would like to access your domain panel DNS settings, follow these steps:
1. Go to your Dashboard, click on Account and select Domains from the drop-down list.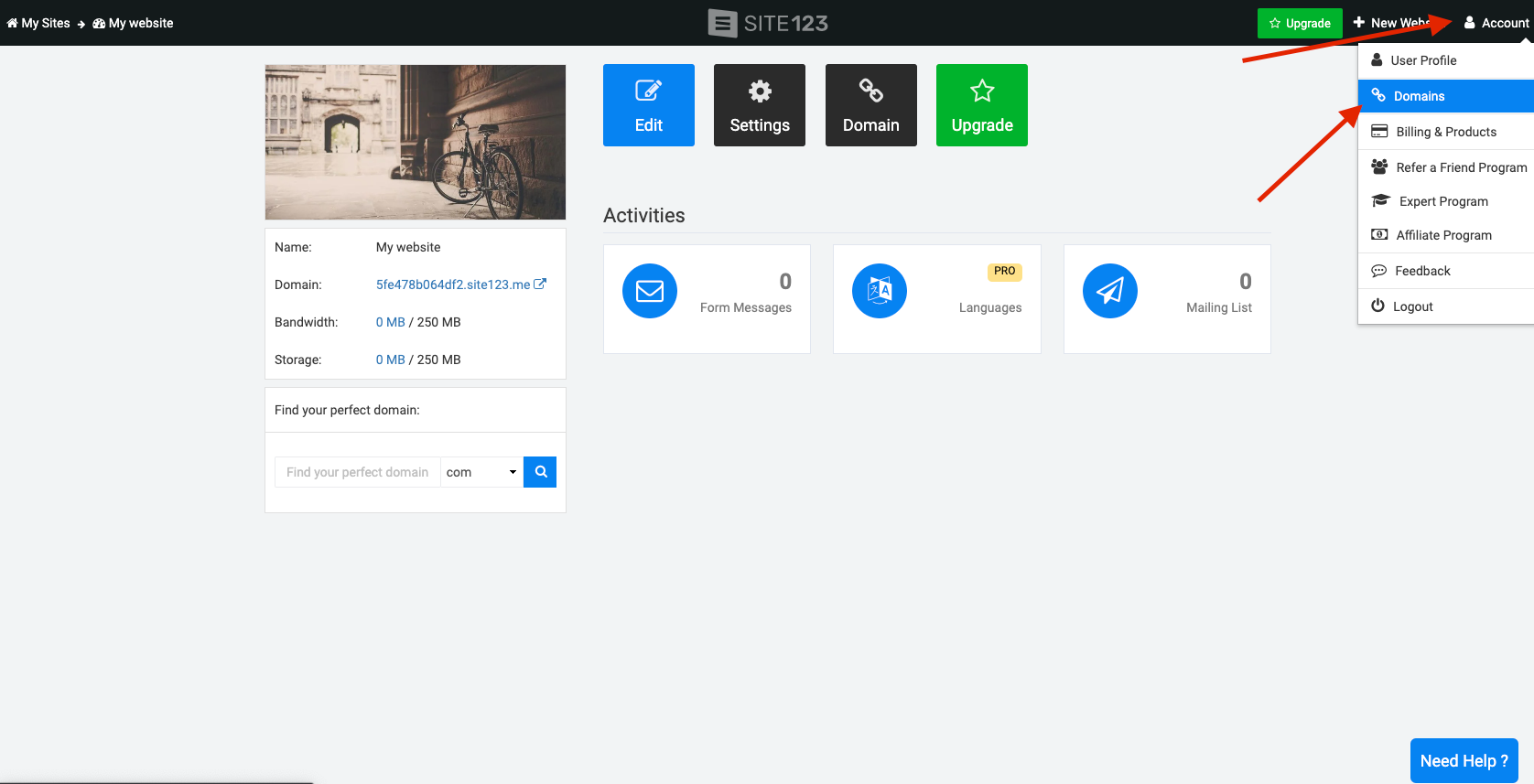 2. You will see a list of domains ordered from SITE123. Click on the DNS button to edit the records.


3. You can remove a record by clicking on Delete next to it, and add a new record and add a new one by clicking on Add New Entry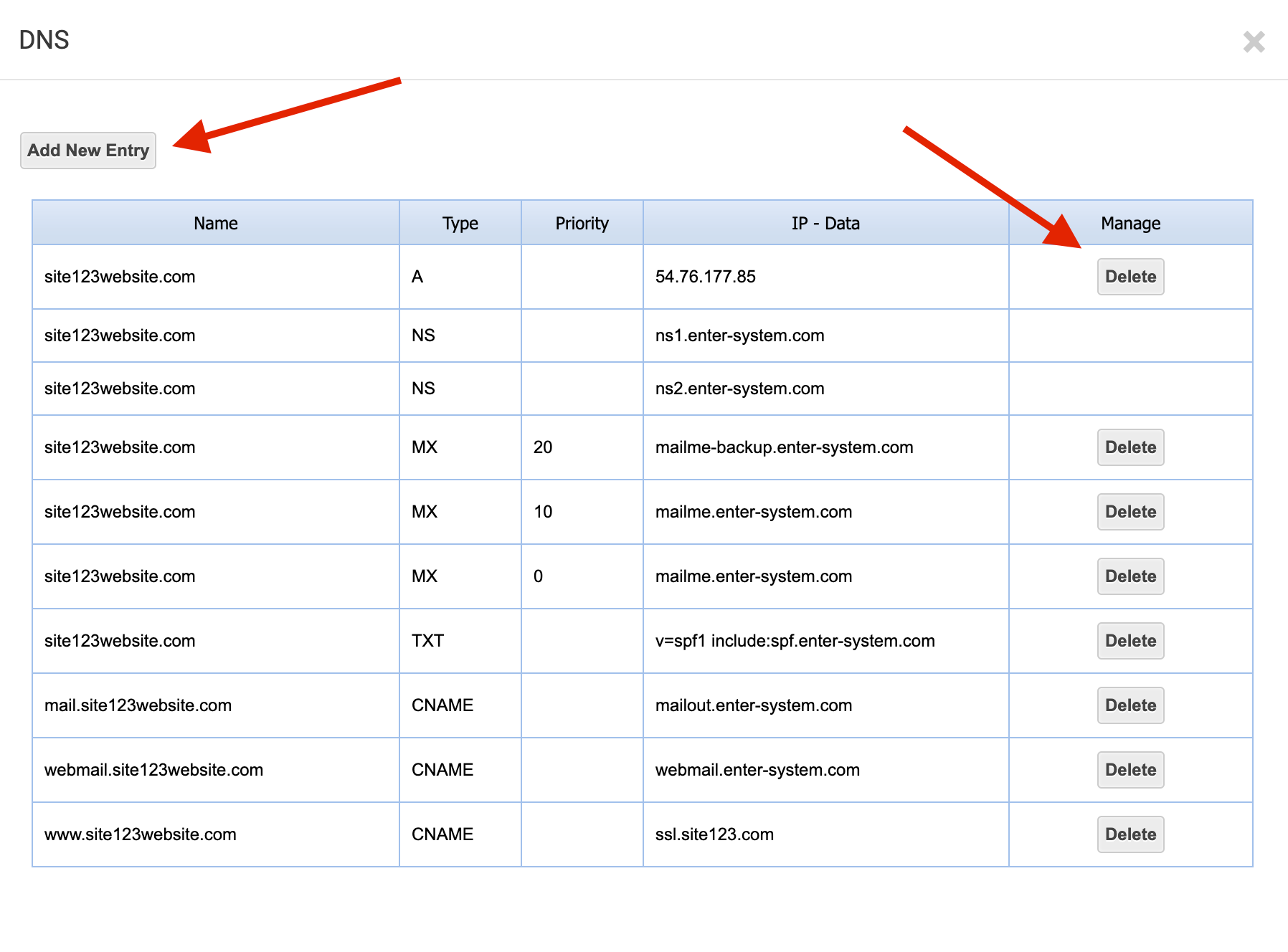 ---
Please note:
To use SITE123 DNS settings, your domain must point to the following NS:

ns1.enter-system.com
ns2.enter-system.com