You can use your SITE123 business email accounts and manage them via your Gmail account.
To set your email accounts with Gmail:
1. Login to your Gmail account, click on the gear icon and select Settings.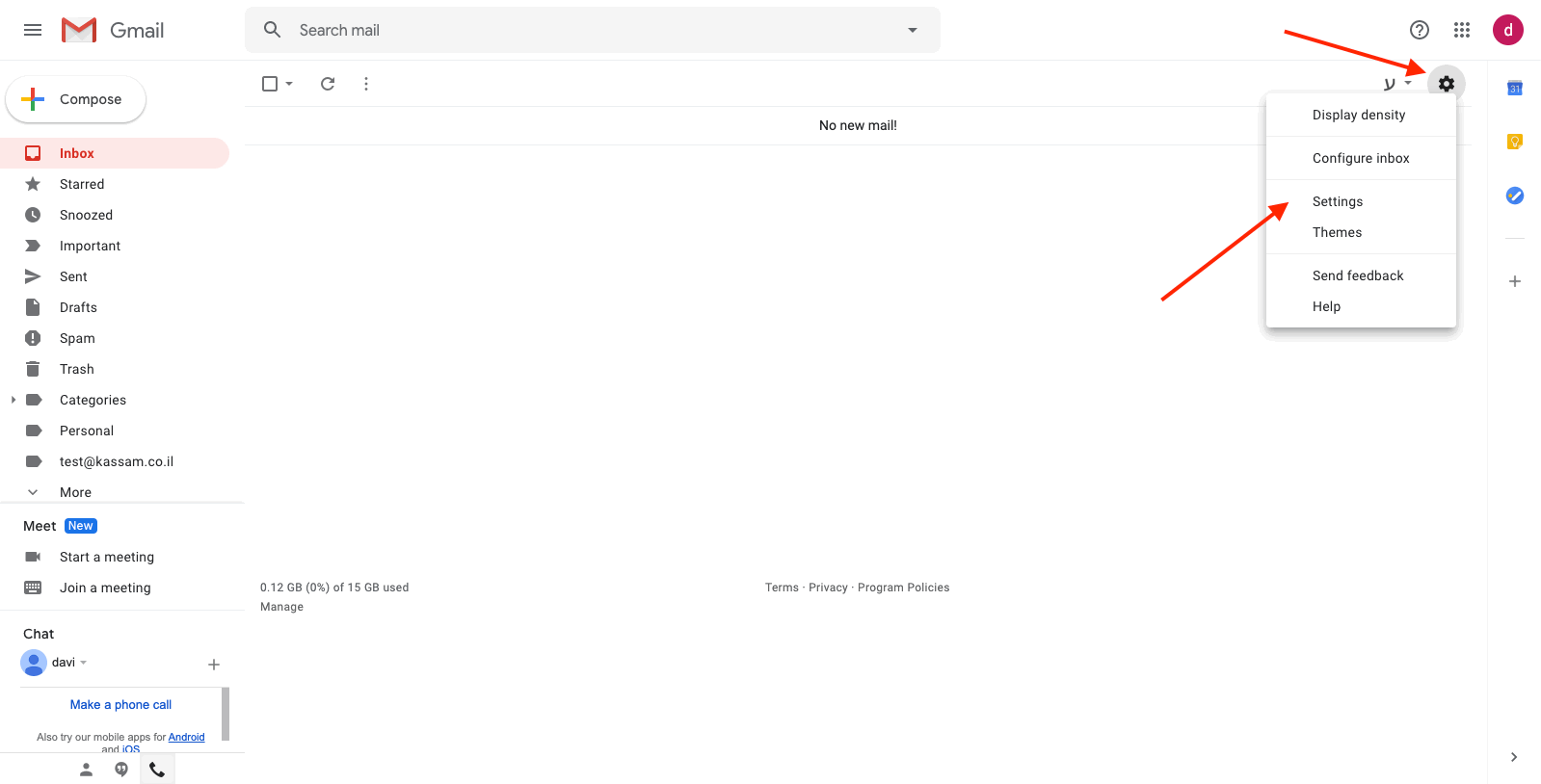 2. Go to the Accounts and Imports tab.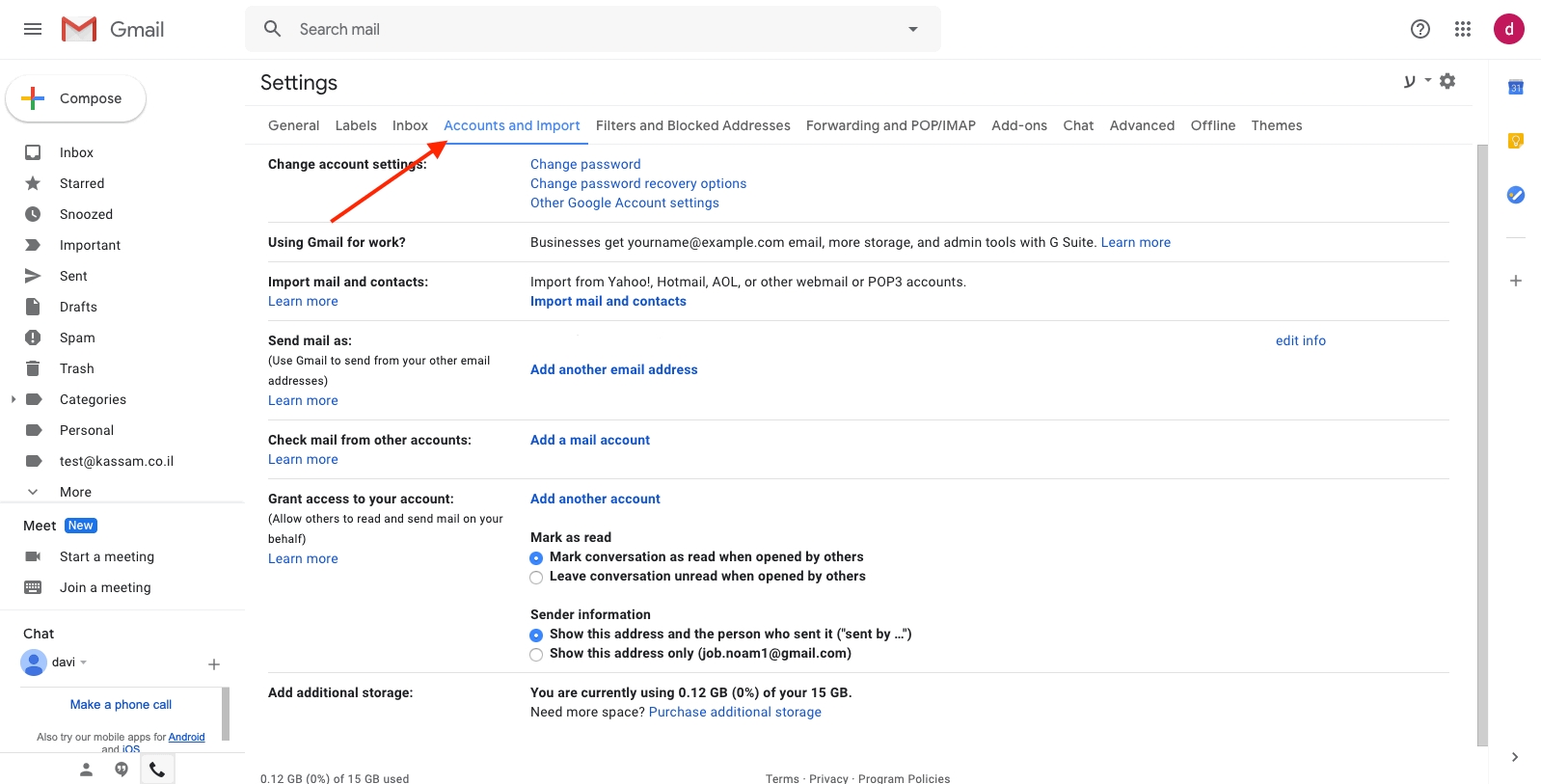 3. In the Send email as section, click Add another email account.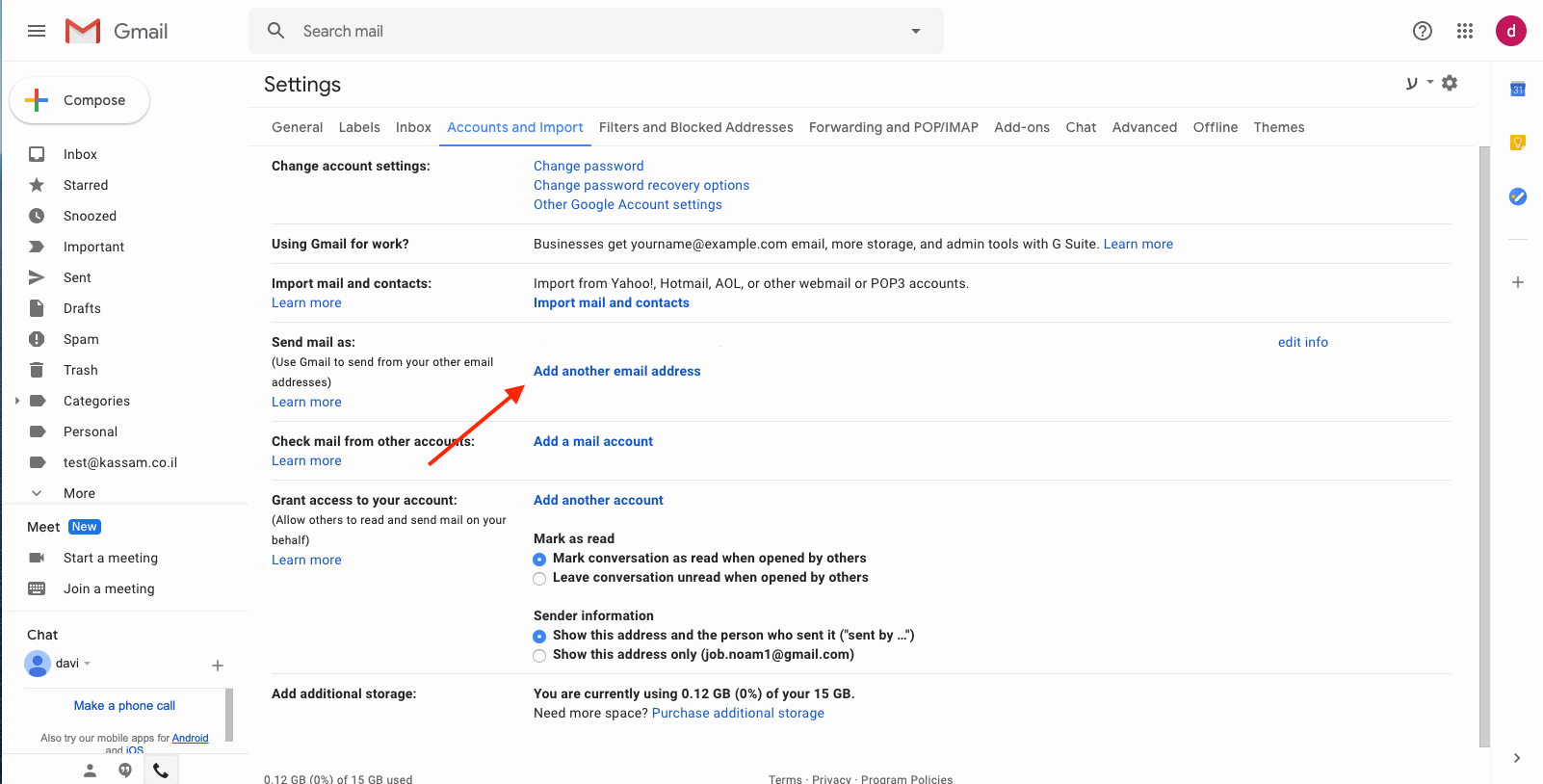 4. In the pop-up window, enter your name and email address and click on Next Step.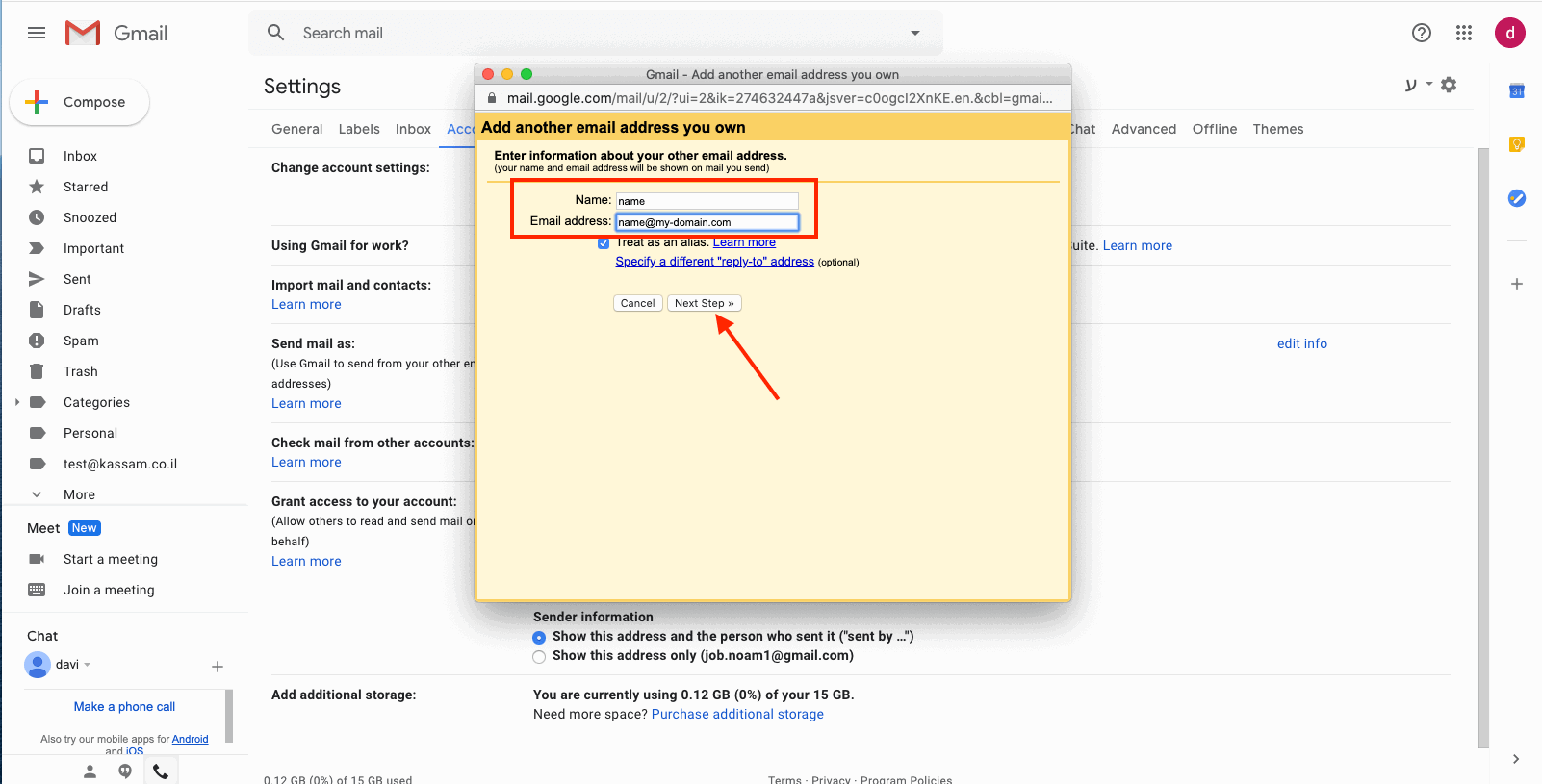 5. Enter the following settings:
SMTP Server: mail.enter-system.com
Port: - 465
Username: Your email account
Password: Your email account password
Check Secured connection using SSL
Click on Add account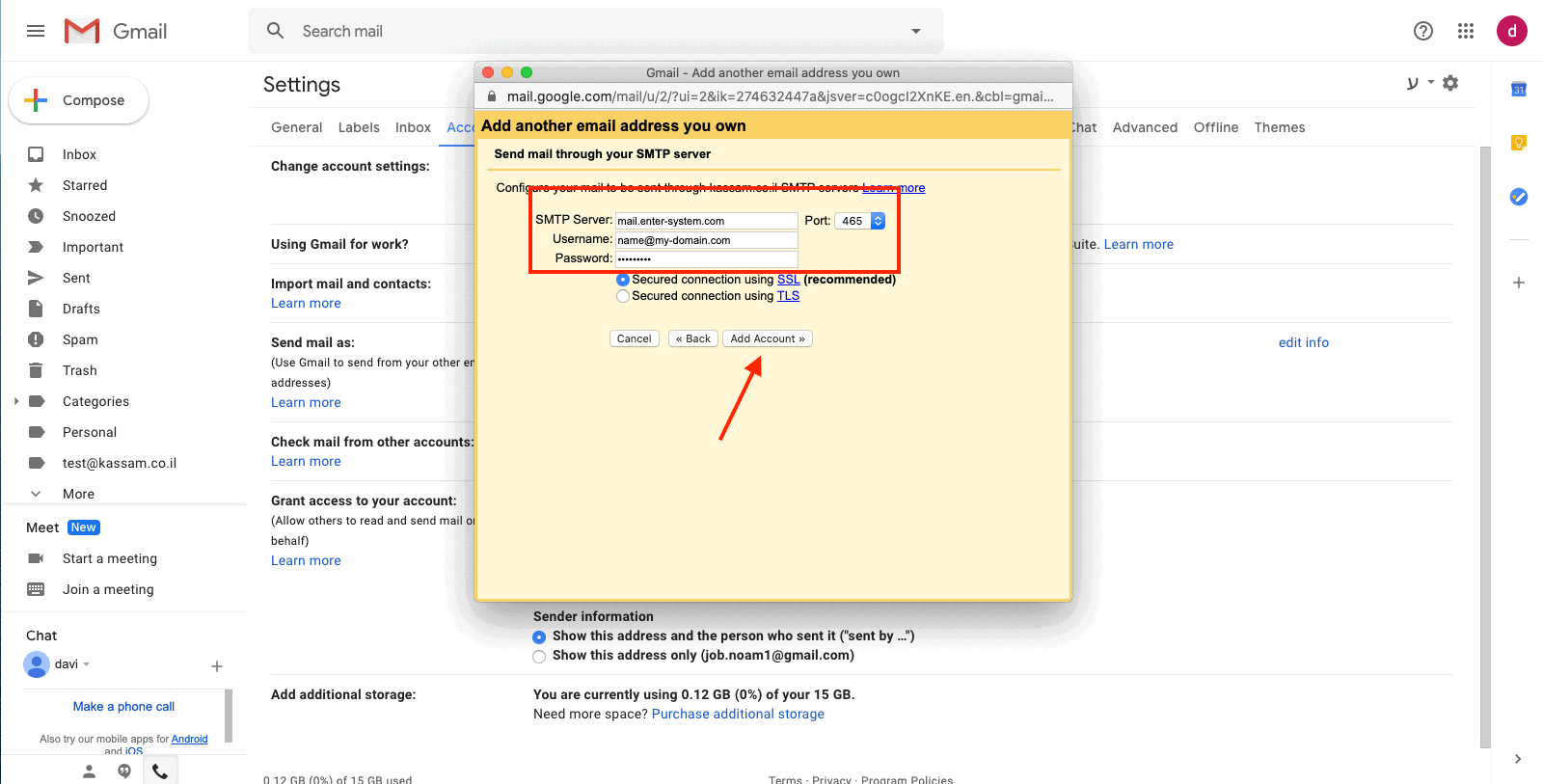 6. You will get an email with a verification code. Enter the code and click Verify.
7. To be able to receive emails from your SITE123 business email, click on Add a mail account in the Check mail from other accounts section.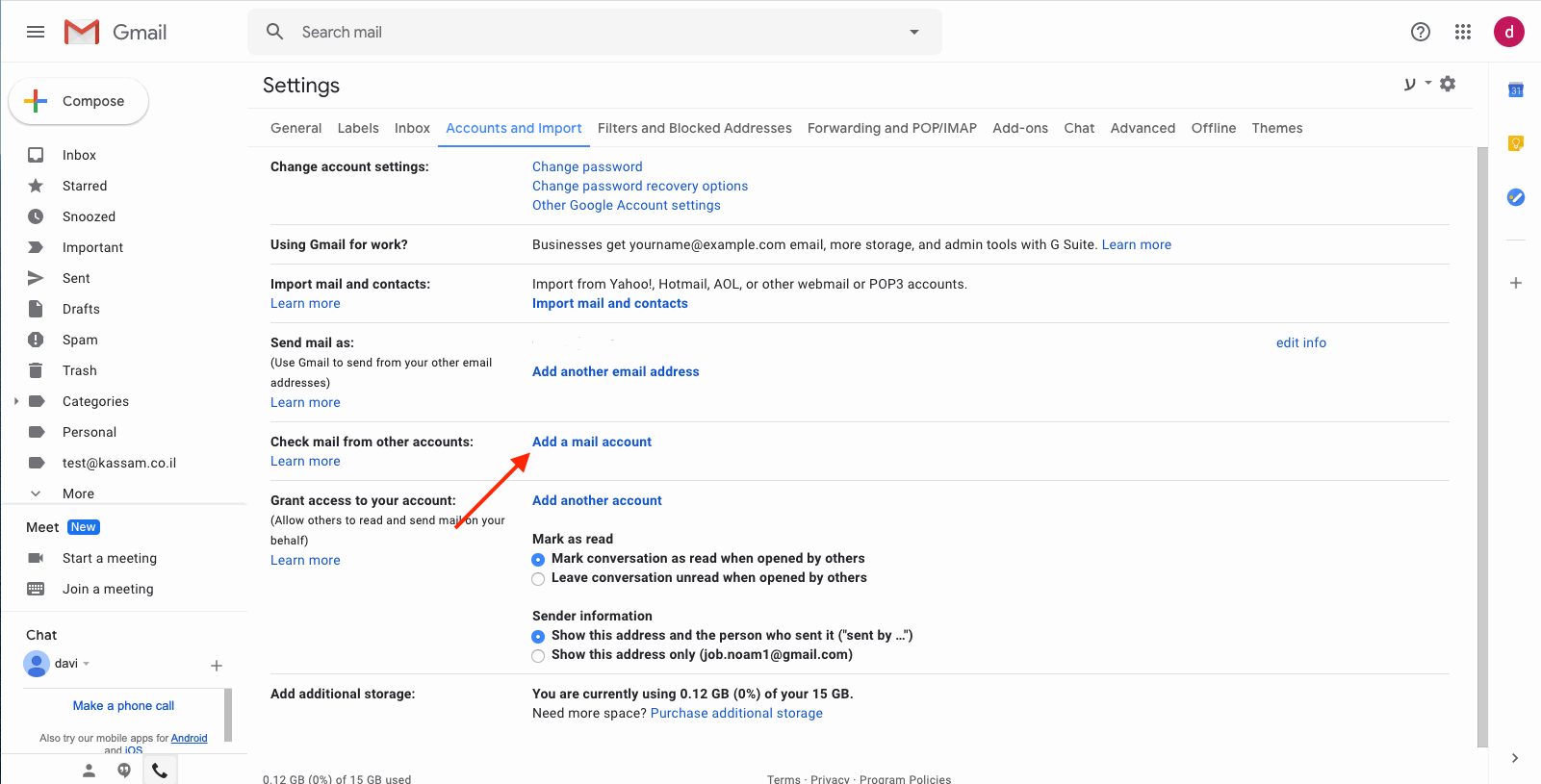 8. In the pop-up window, enter your email and click Next.
9. Choose Import emails from my other account (POP3) and click Next.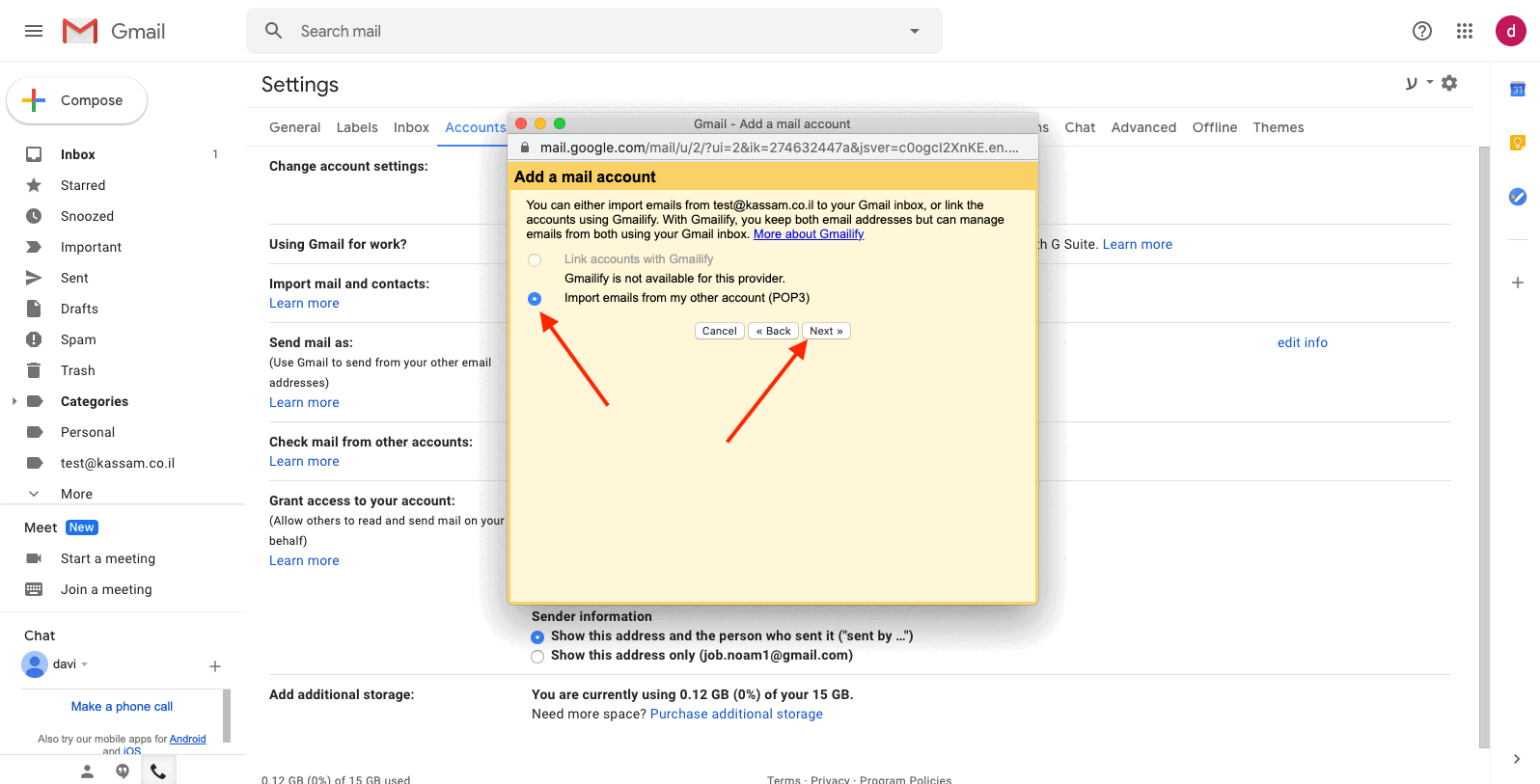 10. Enter the following settings:
Username: Your email account
Password: Your email account password
POP Server: mail.enter-system.com
Port: 995
Check Always use a secure connection (SSL) when retrieving mail.
Click on Add account